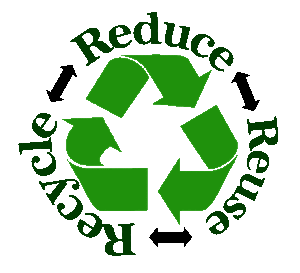 The Warr Acres Recycle Committee is a group of volunteers dedicated to a greener Warr Acres.  The volunteers staff the recycling center on the first Saturday of each month from 8:30am till 11:30 (weather permitting).
What are the benefits of recycling?
Recycling reduces the amount of waste sent to landfills and incinerators; Conserves natural resources such as timber, water, and minerals; Prevents pollution by reducing the need to collect new raw materials.
Why is it so important to recycle?
There are many reasons why it's important to recycle and compost as much as possible: It conserves raw materials – making new products out of recycled materials reduces the need to consume precious resources. So recycling helps protect raw materials and protect natural habitats for the future.
What is accepted at the Warr Acres Recycling Center?
Plastics 1 and 2:     Within the recycle symbol on the bottom of the item is a number, we can only accept the items with a 1 or 2 in the triangle. This eliminates most yogurt, applesauce and butter containers; please check your items before you bring them.
Aluminum cans: soda pop and beer cans (no foil or pie pans)
Tin Cans: vegetables, dog food and the like
Most cardboard